Bag of 250 Yellow Ink Cups - Made in Germany (multiple sizes)
SKU 250-TTICUPS
Ei varastossa
Vain %1 jäljellä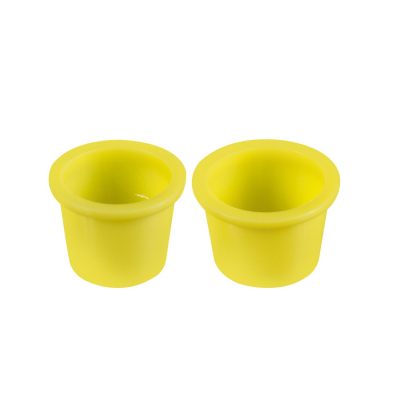 Bag of 250 yellow Ink Cups Made in Germany.
Please select the size you require.
Technical Information
Size 10
11.2mm Tall
13.1mm Diameter at Top
11.2mm Diameter at Bottom
Size 8
11.3mm Tall
11.5mm Diameter at Top
10mm Diameter at Bottom
Toimitus
Kaikki arkipäivisin, ennen kello 16:00 tulleet tilaukset käsitellään ja lähetetään samana päivänä. Rahdin hinta vaihtelee tilattavan paketin koosta ja painosta riippuen. Hinnat alk. 9,95€ UPS n seuraavan päivän toimitus.
Takuu
Klikkaa tästä nähdäksesi palautustiedot.