Cezanne Tattoo Ink 2014 Convention DVD
SKU DVD-CEZANNE
Ei varastossa
15,00 €
12,50 €
11,26 €
9,38 €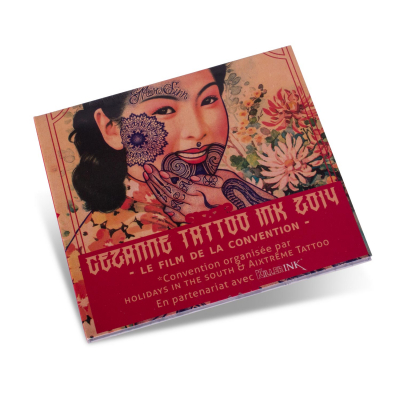 Have you ever wondered why the Cezanne Tattoo Ink in Aix-en-Provence is such a famous tattoo convention, but never had the opportunity to go yourself?
This DVD gives you a great impression of the 2014 edition of the Cezanne Tattoo Ink convention: One hour of unique material, including some amazing performances, great tattoos and a great soundtrack as well.
Key features:
Length: 60 minutes
Music: The Delta Bombers, Rockhouse Trio and Dollar Bill
Language: French
Toimitus
Kaikki arkipäivisin, ennen kello 16:00 tulleet tilaukset käsitellään ja lähetetään samana päivänä. Rahdin hinta vaihtelee tilattavan paketin koosta ja painosta riippuen. Hinnat alk. 9,95€ UPS n seuraavan päivän toimitus.
Takuu
Klikkaa tästä nähdäksesi palautustiedot.