Devil Horn Mini Tattoo Machine by Leńu (available as a Liner or Shader)
SKU GM-LENU-DEVILHORN
Ei varastossa
Vain %1 jäljellä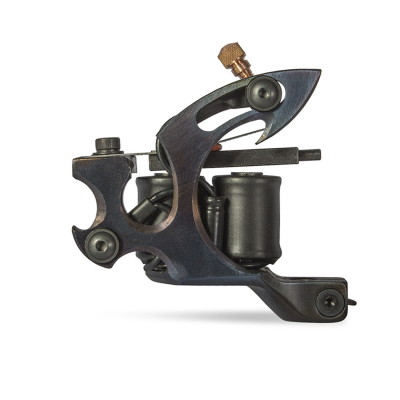 The Lenu Devil Horn Mini tattoo machine is small and powerful, handmade by Lenu himself. The Devil Horn Mini has a smaller and lighter frame and is more compact in design compared to the original Devil Horn machine.
Available as a Liner or a Shader.
Technical Details
Machine Configurations: Liner or Shader
Weight (g): 187
Toimitus
Kaikki arkipäivisin, ennen kello 16:00 tulleet tilaukset käsitellään ja lähetetään samana päivänä. Rahdin hinta vaihtelee tilattavan paketin koosta ja painosta riippuen. Hinnat alk. 9,95€ UPS n seuraavan päivän toimitus.
Takuu
Klikkaa tästä nähdäksesi palautustiedot.