Dynamic Union Black Ink 240 ml (8 oz)
SKU DYNAMIC8OZ-UNION
Varastossa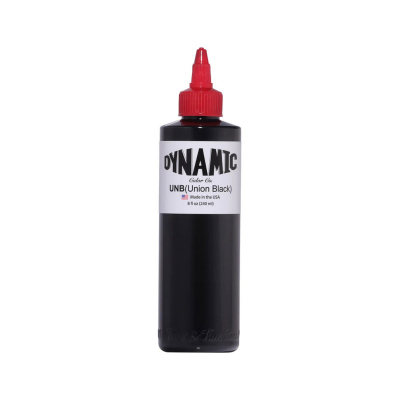 Dynamic Union Black is a new twist on an old classic. Specifically-formulated to be fully compliant with the latest EU REACH regulations, Union Black is an ultra rich and smooth black tattoo ink with the same consistency and high quality as Dynamic Color Co.'s original black ink.
Perfect for lining and packing in solid, super dark black areas. Can also be mixed down for washes to create a smooth pastel-like finish.
Made in the USA, Dynamic Union Black Ink is vegan-friendly and cruelty-free.
Key Features:
Volume: 240 ml (8 oz)
Compliant with the latest EU REACH regulations
Vegan-friendly and cruelty-free
Made in the USA
Lisätietoja
Toimitus
Kaikki arkipäivisin, ennen kello 16:00 tulleet tilaukset käsitellään ja lähetetään samana päivänä. Rahdin hinta vaihtelee tilattavan paketin koosta ja painosta riippuen. Hinnat alk. 9,95€ UPS n seuraavan päivän toimitus.
Takuu
Klikkaa tästä nähdäksesi palautustiedot.