FK Irons AL13 Roswell Aluminium Tattoo Machine - Solid Black - Conventional Liner
SKU FK-ROSWELL-SOLBLK-CONLIN-STK
Varastossa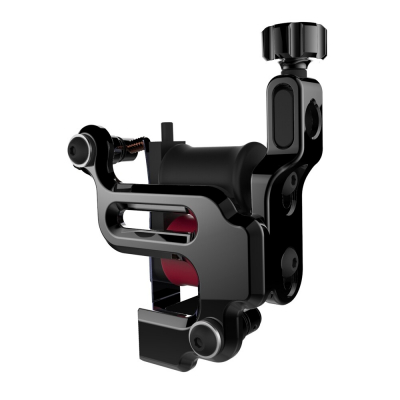 FK Irons Roswell machine in a solid Black frame set up as a Conventional Liner.
The Roswell features the same updated vice system as their Galaxie III and Exactor III machines with an inlaid rear yoke for superior connectivity and their trademark 1.5 coil system for optimal performance and balance. Crafted out of their standard aircraft grade aluminium, the Roswell weighs in at only 4.85 ounces (137.5g) and is anodised for durability.
Technical Data
New Guillotine Vice mechanism with 5 point clamping provides a secure grip on all standard metal and disposable tubes.
Inlaid steel rear yoke provides increased connection and provides multiple positioning options for ultimate contact with clip cords
Connection: Comes with both RCA and Standard Clip Cord Input
Revised frame geometry for increased sturdiness and less vibration.
Aluminium: 7075-T6 - Aircraft Aluminium
Weight (g): 137.5!!!
Toimitus
Kaikki arkipäivisin, ennen kello 16:00 tulleet tilaukset käsitellään ja lähetetään samana päivänä. Rahdin hinta vaihtelee tilattavan paketin koosta ja painosta riippuen. Hinnat alk. 9,95€ UPS n seuraavan päivän toimitus.
Takuu
Klikkaa tästä nähdäksesi palautustiedot.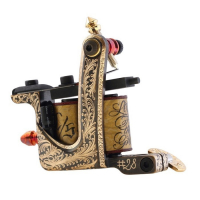 NEW