Killer Ink Petroleum Jelly
SKU KI-PETJEL
Ei varastossa
Vain %1 jäljellä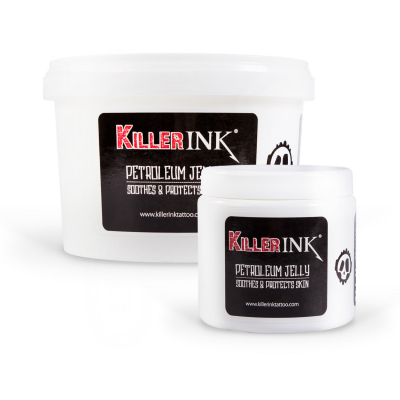 Medical grade, triple refined petroleum jelly which is suitable for use during many stages of the tattooing process. Made in England.
Please select the size you require.
Toimitus
Kaikki arkipäivisin, ennen kello 16:00 tulleet tilaukset käsitellään ja lähetetään samana päivänä. Rahdin hinta vaihtelee tilattavan paketin koosta ja painosta riippuen. Hinnat alk. 9,95€ UPS n seuraavan päivän toimitus.
Takuu
Klikkaa tästä nähdäksesi palautustiedot.