Little Book of Superman
SKU BK-SUPERMAN
Ei varastossa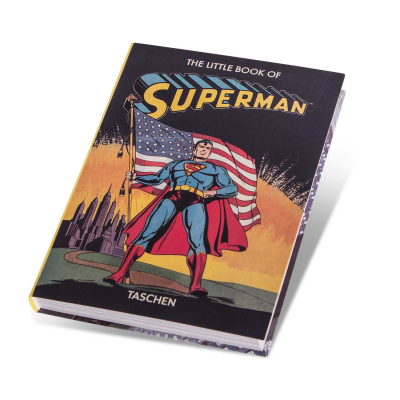 Since first appearing in Action Comics No. 1 in April 1938, Superman has stood as the pre-eminent symbol of truth and justice. Captivating minds for over 75 years, the Last Son of Krypton has appeared in thousands of comic books, cartoons, TV shows, and movies. His tragic beginning led to a life as an outsider, fighting for his adopted home while securing his standing as humanity's iconic protector and champion. With 192 pages of the best images of the Man of Steel and text by Paul Levitz, author of the Eisner Award-winning 75 Years of DC Comics, The Little Book of Superman is your definitive guide to the biggest Super Hero of them all.
Key Features:
Paul Levitz
Flexicover, 11.9 x 16.6 cm (4.7 x 6.5 in.)
192 pages
Toimitus
Kaikki arkipäivisin, ennen kello 16:00 tulleet tilaukset käsitellään ja lähetetään samana päivänä. Rahdin hinta vaihtelee tilattavan paketin koosta ja painosta riippuen. Hinnat alk. 9,95€ UPS n seuraavan päivän toimitus.
Takuu
Klikkaa tästä nähdäksesi palautustiedot.