Reapers (Illustrated Monthly)
SKU BK-REAPERS
Varastossa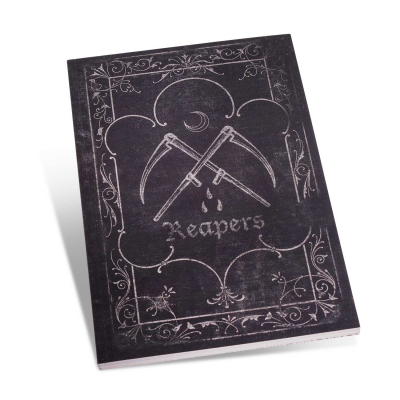 There is no escaping the Reaper! This book from Illustrated Monthly contains 112 pages with paintings, outlines and sketches of nothing but Reapers.
With artwork from Pale Horse, Hunter Spanks, Vicky Morgan, Johannes Nota, Jojo Ackermann, William Thidemann, Luarent Trelaun, Paul Dobleman, Dave Regan, Keet D'arms, Aaron Hodges, Zack Spurlock, Elisa Roewer, Dan Sinnes, Foerdl Scheichenost, Sam Rulz, Theo Mindell, Chriss Dettmer, Robert Atkinson, Beau Brady, Chad Koeplinger, Matthew Gordon, Wendy Pham, Uncle Allan, Jeff Srsic, Adam Hays, Chris Yvon, Stephen Burlton, Dean Denney, Shaun Beaudry, Antony Flemming, Mind Killer Ink
Soft cover, 6" x 9"
Bound on heavy paper
Toimitus
Kaikki arkipäivisin, ennen kello 16:00 tulleet tilaukset käsitellään ja lähetetään samana päivänä. Rahdin hinta vaihtelee tilattavan paketin koosta ja painosta riippuen. Hinnat alk. 9,95€ UPS n seuraavan päivän toimitus.
Takuu
Klikkaa tästä nähdäksesi palautustiedot.