Stigma-Rotary ® Hyper V3 - MUSTA
SKU STIG-HYPV3-BLK
Varastossa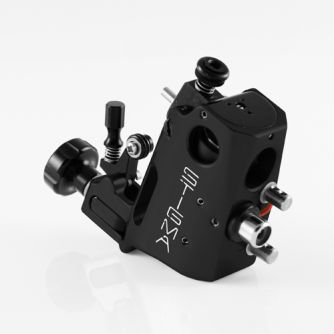 Stigma-Rotary® "Hyper V3". Tekniikan kehityksen myötä, voit säätää Hyper V3:n pehmeämmäksi kuin ikinä.Optimaaliset edellytykset halutulle lopputulokselle.The Hyper V3, uusia ominaisuuksia;Erittäin pehmeästä-erittäin kovaan(6.0mm to 3.6mm) säätömahdollisuus joka mahdollistaa säädön sekunneissa.Tarkkuutta lisäävä neulatangon ohjuri, et tarvitse kuminauhaa. Uusi lukkiintuva tuubin kiristin.uusi ulkonäkö; entistä ergonomisempi ja tasapainoisempi.Paras suorituskyky kaikista ja markkinoiden pehmein rotaatiokone. The Hyper V3 ominaisuuksiin kuuluu; RCA ja clip cord-liitäntä,CE-hyväksytty, paino 115g, iskunpituus 3.6mm-6mm, manuaalisesti säädettävissä Linjuri, väritys, varjostus, 4.5watt moottori, 7-12v-käyttöalue, 3,000-10,000 iskua minuutissa,runko eloksoitua lentokone alumiinia,12kk takuu. Takuu on voimassa Stigma Rotary: kanssa ja erittäin epätodennäköisissä ongelma-tilanteissa, annamme ohjeet yhteydenottoon suoraan valmistajan kanssa. Lue käyttöohjeet ennen tuotteen käyttöönottoa.
Toimitus
Kaikki arkipäivisin, ennen kello 16:00 tulleet tilaukset käsitellään ja lähetetään samana päivänä. Rahdin hinta vaihtelee tilattavan paketin koosta ja painosta riippuen. Hinnat alk. 9,95€ UPS n seuraavan päivän toimitus.
Takuu
Klikkaa tästä nähdäksesi palautustiedot.
You might be interested in a cable?