Stigma-Rotary® Neuro Body - Titanium Steel
SKU STIG-NEURO-BODY-TITSTE
Ei varastossa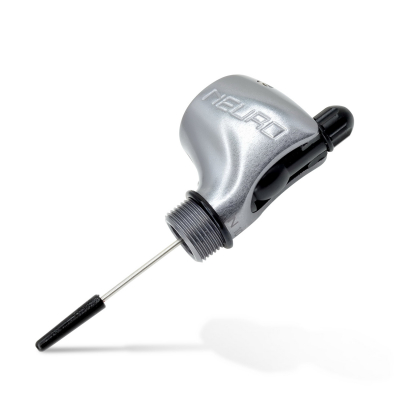 The Neuro can be optimised exactly how you want it! This machine is for artists who want to be able to adjust everything! The give and the stroke length can be set exactly how you want them. The stroke length can easily be changed by adjusting a screw inside the machine.
The Neuro is a dedicated Stigma cartridge machine. The Stigma cartridge system is unique and completely different and safer than any other cartridge system on the market.
Key Features
Detachable motor
Choose between 4.5 Watt, 5 Watt Brushless or 6 Watt MotorPlugs
Adjustable stroke from 2.6mm to 4mm with no interchangeable parts.
Adjustable Give
Light Weight - Body weighs just 32 grams
Can I use Cheyenne style cartridges with my Neuro machine? No. There are two reasons why the Neuro is incompatible with Cheyenne style cartridges. The first is the Stigma-Screw-On connection on the Neuro machine is unique to Stigma grips. The second is that the Stigma cartridge drive bar that is fixed to the Neuro machine has a rubber plunger on the end, that will not fit down Cheyenne style cartridge grips.
Are Stigma cartridges compatible with Cheyenne style / RPG Click cartridge grips? No, Stigma cartridges are unique and will only fit in to a Stigma grip.

Can I use Stigma cartridges with my none Stigma machines? Yes, there are a few different options depending what machine you use. Stigma® have created a Universal-Screw-On connection clickable grip, which can be screwed directly on to the likes of Cheyenne or Spektra machines, where the needle depth can be adjusted by clicking clockwise or anti-clockwise. There are also universal Stigma® grips with backstems for traditional vice systems, where the needle depth can also be adjusted by clicking clockwise or anti-clockwise. These can also be used in conjunction with a Universal-Screw-On vice adapter, to enable you to connect these grips up to Universal-Screw-On connections featured on the likes of Cheyenne or Spektra machines.
Why do I need a choice of MotorPlugs for my machine? Artists tend to prefer stronger motors for lining and weaker motors for shading. Stronger motors with a lot of Watts and torque don't bog down easily and are therefore better for lining and tough work. Weaker motors bog down easily, are not so aggressive and deliver better results when shading.

What can you tell me about the 4.5W V2 MotorPlug? The 4.5W V2 MotorPlug has more than enough power to run Stigma-Rotary® machines. It is one of the strongest motors you can find on rotaries; it will effortlessly push configurations of up to 50 needles. Advantages of the 4.5W V2 MotorPlug: it is lighter and smaller than the 10 Watt MotorPlug; it weighs only 44 grams. It has both clipcord and RCA connections. It is good for everything; shading, blending, layering, colour packing and lining.

And how about the 6W MotorPlug? The 6W PowerDrive is the most powerful motor at its size, it is nice and compact with RCA connection only; it weighs only 38 grams. It is good for everything; shading, blending, layering, colour packing and lining. There is an RCA to Clipcord Converter available if you wish to use a clip cord connection on the 6W MotorPlug.

And how about the 5W EC MotorPlug? The 5W EC MotorPlug uses brushless technology. Standard motors use brushes to operate, which over time will collect dirt and dust which will affect the performance of the motor. Power may be affected and fluctuations may start to occur. The new 5W EC MotorPlug will last 10 times the life span of a standard motor and will always perform with the same consistency as it did on the first day you used it!
Toimitus
Kaikki arkipäivisin, ennen kello 16:00 tulleet tilaukset käsitellään ja lähetetään samana päivänä. Rahdin hinta vaihtelee tilattavan paketin koosta ja painosta riippuen. Hinnat alk. 9,95€ UPS n seuraavan päivän toimitus.
Takuu
Klikkaa tästä nähdäksesi palautustiedot.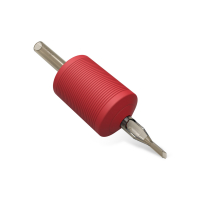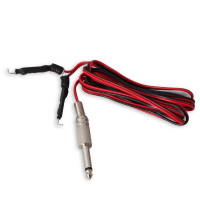 You may also like