Sullen Clothing - Blaq Paq Divider Case
SKU SUL-BP-CASE
Varastossa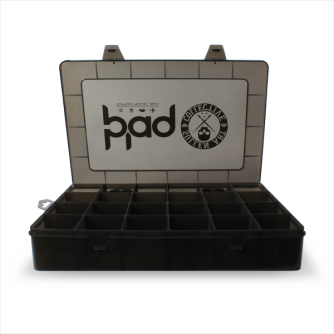 Sullen Blaq Paq divider case for carrying your accessories. The compartments inside can be made bigger to fit your inks and tattoo needles by simply removing the slotted dividers. Fits nicely in a Sullen Blaq Paq.
Toimitus
Kaikki arkipäivisin, ennen kello 16:00 tulleet tilaukset käsitellään ja lähetetään samana päivänä. Rahdin hinta vaihtelee tilattavan paketin koosta ja painosta riippuen. Hinnat alk. 9,95€ UPS n seuraavan päivän toimitus.
Takuu
Klikkaa tästä nähdäksesi palautustiedot.