Box of 16 Kwadron Cartridges Long Taper - Combat Magnum
SKU KWCS-COMMGLT
Varastossa
Vain %1 jäljellä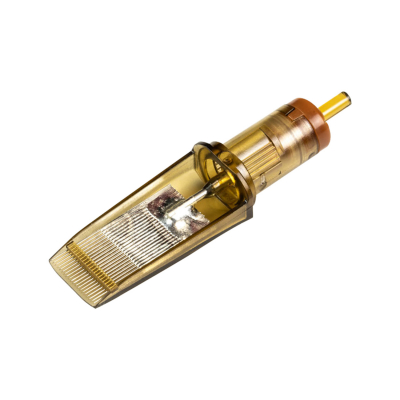 The Combat Magnum range from KWADRON and world-class tattoo artist Kamil Mocet is a selection of high-quality, super wide tattoo cartridges. Built for strength, durability and efficiency, KWADRON's Combat Magnums are perfect for shading large areas and blackout work. The needles within KWADRON Combat Magnums are arranged in a double, staggered row.
KWADRON has established a reputation for manufacturing some of the best tattoo needles you can get. The KWADRON Cartridge System is no different: razor-sharp, flexible long taper needles, grouped together with the highest possible precision. KWADRON Cartridges feature a needle stabilising system which ensures optimal performance of your needles. The tips are made from a medical grade plastic, so friction between the needle and tip will be minimal and your needles will stay sharp.
Please select the size you require.
Key Features:
Configuration: Magnum
Needle diameter: 0.30 mm
Needle size: 39 or 49
Long Taper
Made from medical grade plastic
Box of 16 pieces
EO Gas sterilised
Toimitus
Kaikki arkipäivisin, ennen kello 16:00 tulleet tilaukset käsitellään ja lähetetään samana päivänä. Rahdin hinta vaihtelee tilattavan paketin koosta ja painosta riippuen. Hinnat alk. 9,95€ UPS n seuraavan päivän toimitus.
Takuu
Klikkaa tästä nähdäksesi palautustiedot.