Critical Atom Power Supply - Silver
SKU CX-ATOM-SIL-EU
Varastossa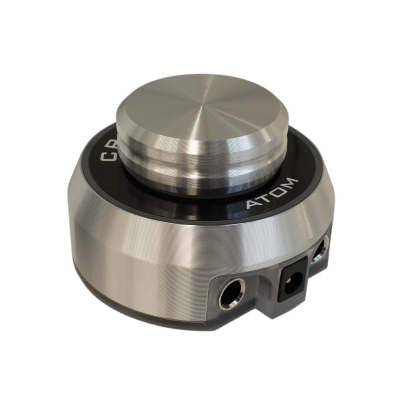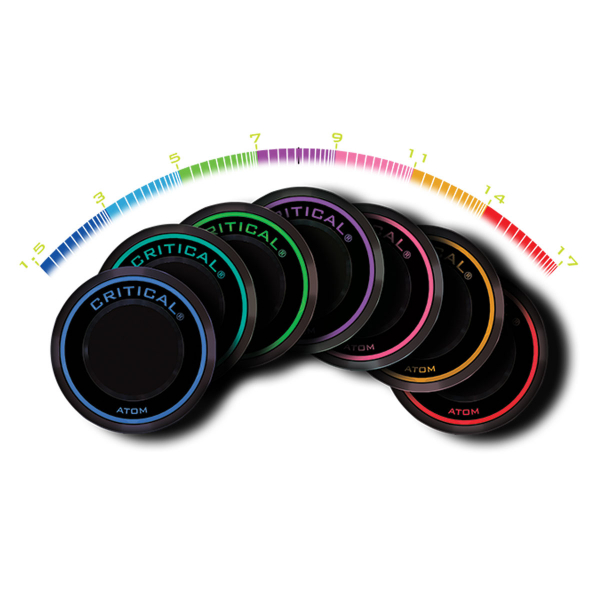 The Critical Atom Power Supply looks like no other power supply: the colour of the power supply changes depending on the voltage you're running your machine on.
The Critical Atom is also extremely easy to operate: everything is done with just one button. To change the voltage you just turn the button and you can use the same button to switch on your tattoo machine or to change the settings like maintained mode and jump start. You can of course still connect a foot pedal if you prefer.
There are built in magnets in the base of the Atom, so you can attach it to any magnetic surface. But if you prefer to just put it on a horizontal surface, the silicone on the base will ensure it doesn't slide.
Key Features:
Colour indicates voltage (range 1.5 – 17 volt)
One button for all settings
Compatible with all coil and rotary machines
Built in magnets and silicone base for use on a variety of surfaces
Can be used with or without a foot pedal
Maintained or momentary foot pedal modes
Jump start for hard starting rotaries
Fully machined, Anodized Aluminum housing – available in silver or black
Dimensions: height: 4.4 cm (1 3/4"), diameter 7.3 cm (2 7/8")
Weight: 180 grams
Comprehensive 2 year manufacturers warranty
Toimitus
Kaikki arkipäivisin, ennen kello 16:00 tulleet tilaukset käsitellään ja lähetetään samana päivänä. Rahdin hinta vaihtelee tilattavan paketin koosta ja painosta riippuen. Hinnat alk. 9,95€ UPS n seuraavan päivän toimitus.
Takuu
Klikkaa tästä nähdäksesi palautustiedot.