Marcio Lemes 'Gangster' Flash Series
SKU SERIES-ML-GANGSTER
Varastossa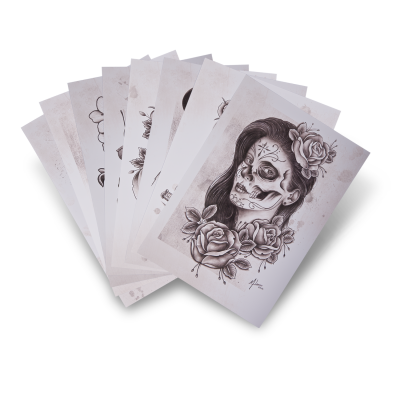 Series with 8 sheets of original designs by Brasilian artist Márcio Lemes entitled 'Gangster'.
Printed on high quality paper
Format: A3
Toimitus
Kaikki arkipäivisin, ennen kello 16:00 tulleet tilaukset käsitellään ja lähetetään samana päivänä. Rahdin hinta vaihtelee tilattavan paketin koosta ja painosta riippuen. Hinnat alk. 9,95€ UPS n seuraavan päivän toimitus.
Takuu
Klikkaa tästä nähdäksesi palautustiedot.