Bavarian Custom Irons Morphosica - B+G Shader
SKU GM-BCI-MORPH-SHA
Varastossa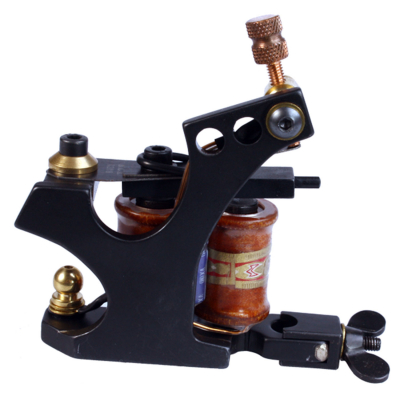 Killer Ink:llä on ilo esitellä teille;Stefan Fischer's Bavarian Custom Irons. The Morphosica SHADER.Käsintehty.Paino 230g, 8wrap. Stefan has been building machines since 2006. All machines are hand-made in Bavaria, Germany with no compromises to the quality of the machines, as such a lifetime guarantee is offered on all machines.
This is the Morphosica machine set as a Black and Grey Shader.
Technical Data
Weight: 230g
Coils: Hand-wound 8 wrap with Cigar Wrap design.
Springs: High Quality laser-cut steel
Each machine is delivered in an exclusive tin box and comes with a certificate of authenticity.
Guarantee: Lifetime
NB: Each machine may have slight aesthetic variations to the one pictured above. Bavarian Custom Irons build machines by hand!
Toimitus
Kaikki arkipäivisin, ennen kello 16:00 tulleet tilaukset käsitellään ja lähetetään samana päivänä. Rahdin hinta vaihtelee tilattavan paketin koosta ja painosta riippuen. Hinnat alk. 9,95€ UPS n seuraavan päivän toimitus.
Takuu
Klikkaa tästä nähdäksesi palautustiedot.