Black Art II: Modern Expressions of Tribal - Edition Reuss
SKU BK-BTA2
Varastossa
69,99 €
69,99 €
49,99 €
49,99 €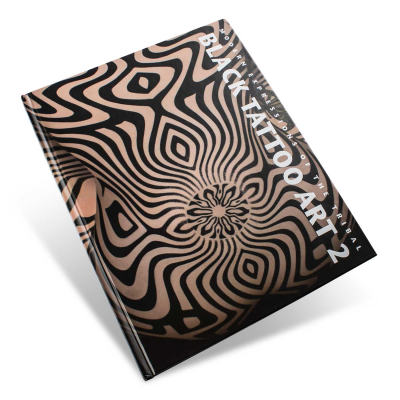 Black Tattoo Art II: Modern Expressions of the Tribal, the second incarnation of what has been deemed the "Bible of Blackwork Tattoos" continues the first volume's photographic journey across the globe: showcasing the absolute best of tattoos that capture the magic of the ancient art form in exciting contemporary interpretations on the body.
Within the 448 pages of this massive tattoo tome, including more than 600 images, readers will explore quite different movements in tattoo art. Everything is possible, everything is allowed: black lines, dots, plains, hand-poked or tattooed by machine. And the creative scope is just unlimited: gorgeous traditional tribals, elaborated patterns and figurative designs, to the point of completely free and unconventionally tattooed layouts.
The impressive diversity of tattoo designs presented in Black Tattoo Art II is based upon the great roster of international artists: 80 top tattooists from Saint Petersburg to Sao Paolo, Austin to Aotearoa, Barcelona to Brooklyn and beyond. They share their creativity, innovation, and spirit in presenting images of their tattoo and fine art work for this book. The book comprises five tantalizing chapters, preceded by short introductions: Ornamental/Neotribal, Dotwork, Celtic/Nordic, Abstract/Art Brut, and Traditional Revival. Altogether, these tattooed works convey the endless possibilities of art that can be created with needles and black ink only.
Technical Data
Large Format: 24.5cm x 31.5cm
Text in English and German
Toimitus
Kaikki arkipäivisin, ennen kello 16:00 tulleet tilaukset käsitellään ja lähetetään samana päivänä. Rahdin hinta vaihtelee tilattavan paketin koosta ja painosta riippuen. Hinnat alk. 9,95€ UPS n seuraavan päivän toimitus.
Takuu
Klikkaa tästä nähdäksesi palautustiedot.
NEW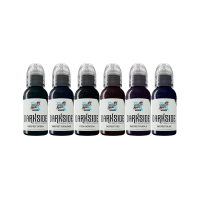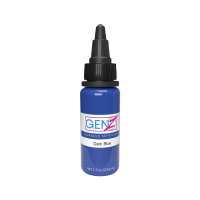 NEW