Box of 100 Blue Unicare Nitrile Gloves
SKU GLOVES-UNICARE-NIT-BLU
Varastossa
Vain %1 jäljellä
17,94 €
Hinta alk
8,98 €
7,48 €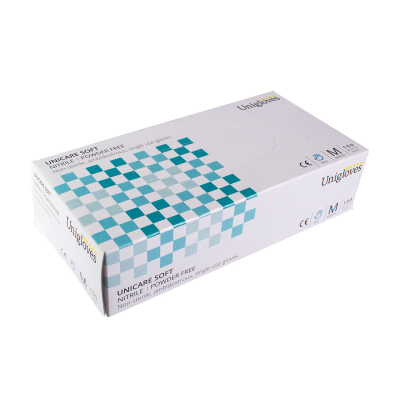 DUE TO THE COVID-19 CRISIS, MANUFACTURERS HAVE MASSIVELY INCREASED THEIR PRICES ON THIS PRODUCT. WE HOPE THAT THESE PRICES ARE TEMPORARY.
Blue Unicare Soft Nitrile gloves are good quality blue nitrile gloves for general purpose use in care, catering, janitorial and industrial applications. These nitrile gloves are free of latex proteins whilst remaining comfortable and durable in use. Perfect for use in personal care and for protection against common cleaning materials.
Box of 100 gloves
Ambidextrous
Available in sizes XS to XL
Toimitus
Kaikki arkipäivisin, ennen kello 16:00 tulleet tilaukset käsitellään ja lähetetään samana päivänä. Rahdin hinta vaihtelee tilattavan paketin koosta ja painosta riippuen. Hinnat alk. 9,95€ UPS n seuraavan päivän toimitus.
Takuu
Klikkaa tästä nähdäksesi palautustiedot.