Box of 100 Killer Ink Precision STRAIGHT Piercing Needles (10g-20g)
SKU 100-KIPST
Varastossa
Vain %1 jäljellä
Hinta alk
15,60 €
13,00 €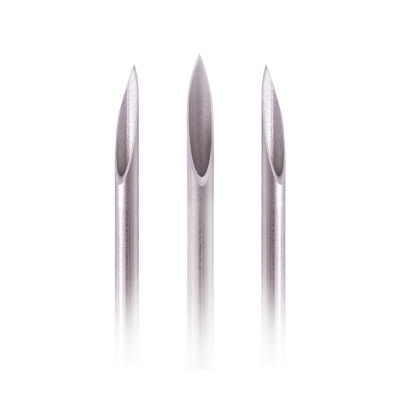 Killer Ink Precision Straight Piercing Needles are made from 304L medical grade stainless steel, E.O gas sterilised and individually packed ready for use. Our hollow needles are super-sharp for a precise and clean piercing.
Available in the folowing gauges:
10G- 2.76mm
12G- 2.1mm
13G- 1.82mm
14G- 1.64mm
15G- 1.47mm
16G- 1.28mm
18G- 1.05mm
20G- 0.8mm
Needle Length- 48mm
Killer Ink piercing needles are also available in smaller gauges (4-8g) in boxes of 50 and in Curved
Toimitus
Kaikki arkipäivisin, ennen kello 16:00 tulleet tilaukset käsitellään ja lähetetään samana päivänä. Rahdin hinta vaihtelee tilattavan paketin koosta ja painosta riippuen. Hinnat alk. 9,95€ UPS n seuraavan päivän toimitus.
Takuu
Klikkaa tästä nähdäksesi palautustiedot.