20kpl Large Shader Magnum Weaved neulat
SKU 20-12M1
Varastossa
Vain %1 jäljellä
Hinta alk
16,08 €
13,40 €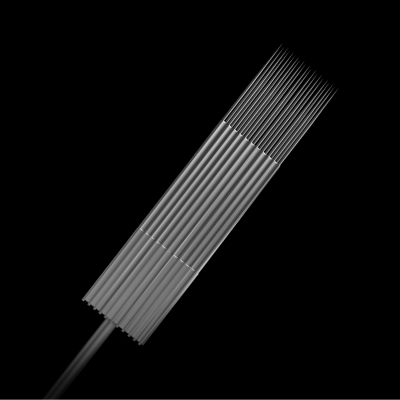 Box of 20 Killer Ink Precision sterile large shader magnum weaved tattoo needles. These needles are huge and are great for large tribal pieces.
Killer Ink Precision needles are made from the finest quality 304 surgical stainless steel and use lead free solder for precision grouping. If you look carefully, you will notice how accurate the grouping of our needles are. Our needles are shiny in appearance and are electro polished before being sterilized with EO gas. Other badly configured needles are dull in appearance, due to the use of poor quality steel and lead solder, which can be very dangerous to use health wise.
Technical Data
Diameter of Each Microneedle (mm): 0.35
Taper (mm): 2.0
Use Killer Ink needles for precise, consistent, accurate work every time!
Inspecting your needles has been made easier, with our eye loupe triplet.
Toimitus
Kaikki arkipäivisin, ennen kello 16:00 tulleet tilaukset käsitellään ja lähetetään samana päivänä. Rahdin hinta vaihtelee tilattavan paketin koosta ja painosta riippuen. Hinnat alk. 9,95€ UPS n seuraavan päivän toimitus.
Takuu
Klikkaa tästä nähdäksesi palautustiedot.