Box of Unigloves LONG CUFF Black Latex Gloves
SKU GLOVES-UNI-LCUFF-BLK
Varastossa
Vain %1 jäljellä
Hinta alk
13,19 €
10,99 €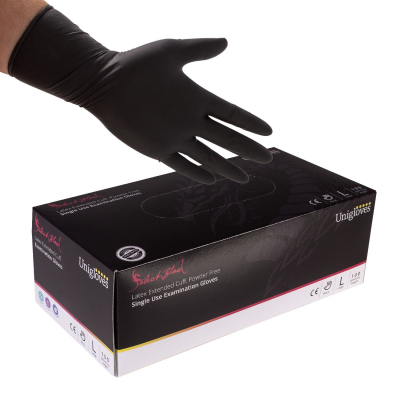 DUE TO THE COVID-19 CRISIS, MANUFACTURERS HAVE MASSIVELY INCREASED THEIR PRICES ON THIS PRODUCT. WE HOPE THAT THESE PRICES ARE TEMPORARY.
The Uniglove Black Powder Free Latex Gloves with a Long Cuff are longer than the regular Uniglove gloves. They will cover your wrist and forearm, so they provide even more protection against splattering ink or other fluids.
Key Features:
100 gloves per box
Ambidextrous
Length: 30cm
Available in XS, S, M, L and XL
Toimitus
Kaikki arkipäivisin, ennen kello 16:00 tulleet tilaukset käsitellään ja lähetetään samana päivänä. Rahdin hinta vaihtelee tilattavan paketin koosta ja painosta riippuen. Hinnat alk. 9,95€ UPS n seuraavan päivän toimitus.
Takuu
Klikkaa tästä nähdäksesi palautustiedot.