Bristol Club - Les Skuse Shield
SKU BTC-002
Varastossa
Vain %1 jäljellä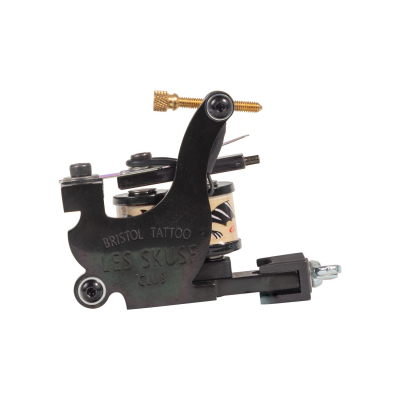 Whether you are looking for a machine to use as your daily runner, or you just want some tattoo history to display in your studio, Bristol Tattoo Club machines are perfect for either!
Bristol Tattoo Club machines are hand built, so the appearance may vary slightly from the one pictured.
Toimitus
Kaikki arkipäivisin, ennen kello 16:00 tulleet tilaukset käsitellään ja lähetetään samana päivänä. Rahdin hinta vaihtelee tilattavan paketin koosta ja painosta riippuen. Hinnat alk. 9,95€ UPS n seuraavan päivän toimitus.
Takuu
Klikkaa tästä nähdäksesi palautustiedot.