Bullet BG Book: Deadlife
SKU BK-BGDEADLIFE
Varastossa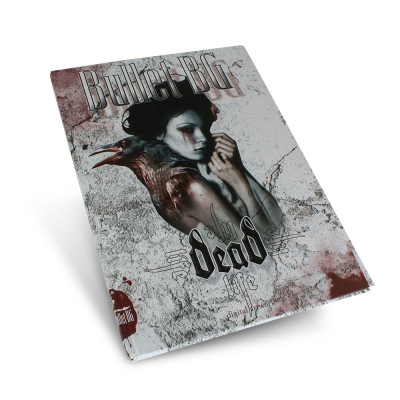 Bullet BG's "Dead Life" book features 50 tattoo projects.
Here is a description of the book from Bullet BG himself:
This book is concerned about the eternal matters of Life and Death, expressed by human faces mixed with skulls and other objects, creating one mysterious atmosphere touched by darkness. Classic black & grey or brushed up colour option for each design.
Pages: 52
Format: 24 cm x 34 cm
Hardcover on fine quality paper
Toimitus
Kaikki arkipäivisin, ennen kello 16:00 tulleet tilaukset käsitellään ja lähetetään samana päivänä. Rahdin hinta vaihtelee tilattavan paketin koosta ja painosta riippuen. Hinnat alk. 9,95€ UPS n seuraavan päivän toimitus.
Takuu
Klikkaa tästä nähdäksesi palautustiedot.