Ripustettava LED studio kyltti EU
SKU TATTOO-LED-EU
Ei varastossa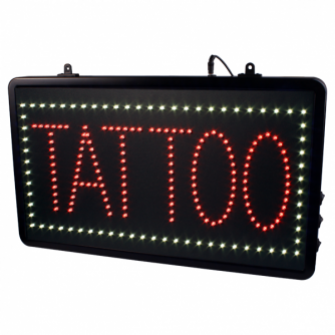 Valokyltti, LED.- The tattoo and piercing-. 4-asetusta valolle. Mukana tulee ketju 1900mm ja kiinnike osat/virta. koko:610mm lev. 220mm kork. 55mm syv.
Toimitus
Kaikki arkipäivisin, ennen kello 16:00 tulleet tilaukset käsitellään ja lähetetään samana päivänä. Rahdin hinta vaihtelee tilattavan paketin koosta ja painosta riippuen. Hinnat alk. 9,95€ UPS n seuraavan päivän toimitus.
Takuu
Klikkaa tästä nähdäksesi palautustiedot.