Cheyenne Hawk PEN - Black
SKU CHE-PEN-BLK
Varastossa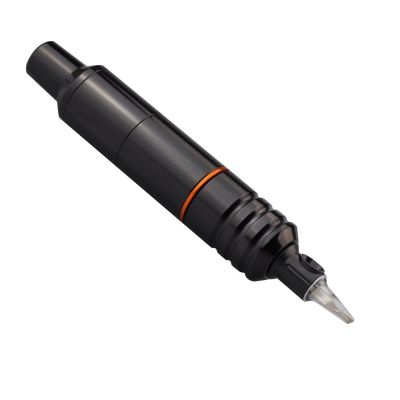 The Cheyenne HAWK PEN is an incredible tattoo machine with an ergonomic, pen-like shape that offers complete freedom of movement while you work.
The ergonomic design of the Cheyenne HAWK PEN is gentle on your wrist and prevents fatigue during long tattooing sessions. Thanks to its pen-style shape, the HAWK PEN machine is also easy to cover for hygiene purposes.
Powered by a Precision DC motor, the Cheyenne HAWK PEN is quiet to run and produces virtually no vibrations, guaranteeing precise work.
The Cheyenne HAWK PEN tattoo machine has a 3.5 mm stroke and offers continuously-adjustable needle protrusion from 0 to 4.0 mm. It also features a protected 3.5 mm jack plug connection at its base.
Perfect for use with Cheyenne's range of HAWK and HAWK Craft cartridges. Thanks to Cheyenne's patented cartridge technology, you can quickly and easily switch between needle configurations when using the HAWK PEN.
The award-winning Cheyenne HAWK Pen comes with a 25 mm (one-inch) HAWK PEN grip, along with a connection cable, PEN Tray, and instruction manual.
Technical Details
Colour: Black
Operating voltage: 6-12.6 V DC
Power input: 4 W
Stroke: 3.5 mm
Needle protrusion: 0-4.0 mm
Stitch frequency: 60-160 Hz
Connection: 3.5 mm jack plug
Drive: Precision DC motor
Operating mode: Continuous operation
Dimensions (L x W): 123 mm x 25.4 mm
Weight: ca. 130 g
Toimitus
Kaikki arkipäivisin, ennen kello 16:00 tulleet tilaukset käsitellään ja lähetetään samana päivänä. Rahdin hinta vaihtelee tilattavan paketin koosta ja painosta riippuen. Hinnat alk. 9,95€ UPS n seuraavan päivän toimitus.
Takuu
Klikkaa tästä nähdäksesi palautustiedot.
You might be interested in a cable?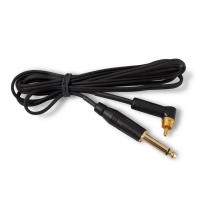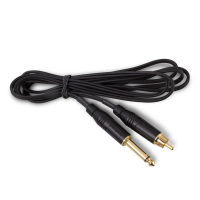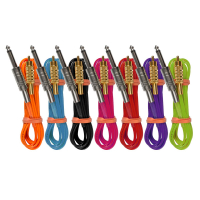 You may also like