Cyber Brass Helix - Tattoo Machine
SKU GM-CYB-BRA-HELIX
Varastossa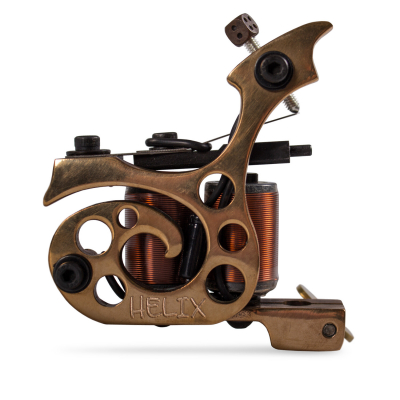 The Cyber Tattoo Machines are world renowned for their high quality and reliability as everyday runners. Each machine is inscribed with the machine name and serial number.
The brass Helix is a true work horse for colouring and shading with larger needle groupings.
Technical Data
Operating voltage range- 5-15V depending on needle grouping
Frame Material- Cast brass. Milled with precision, with a polished and oiled finish.
Wrap/Layer- 12
Weight- 269g
Toimitus
Kaikki arkipäivisin, ennen kello 16:00 tulleet tilaukset käsitellään ja lähetetään samana päivänä. Rahdin hinta vaihtelee tilattavan paketin koosta ja painosta riippuen. Hinnat alk. 9,95€ UPS n seuraavan päivän toimitus.
Takuu
Klikkaa tästä nähdäksesi palautustiedot.