Ian Robert McKown DVD - Painting A Rose From Reference In Oils
SKU DVD-IANRMCKOWN
Ei varastossa
66,00 €
55,00 €
37,50 €
31,25 €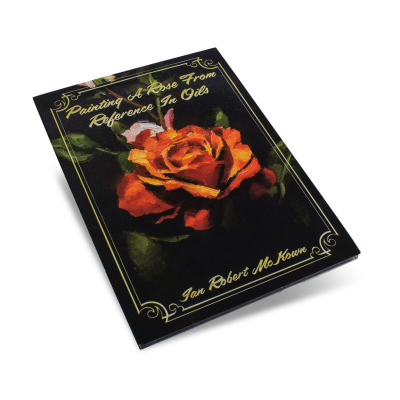 Painting A Rose From Reference in Oils
by Ian Robert McKown
There are as many approaches to realistic painting as there are specific styles within the genre. In this DVD however, Ian shows his own specific approach to realistic painting in oils from reference. Ian firmly believes that there are fundamentals of art that are often overlooked by artists that can make their work not only stronger, more dynamic and believable, but also provide the much needed "practice" all artists need to continue to grow as artists. This DVD covers Ian's approach from start to finish including:
Materials and Setup
Palette and colour choices
Surface preparation
Establishing a value based underpainting
Edge control
Paint quality
Light and shadow
Making informed artistic decisions
Much much more!
Toimitus
Kaikki arkipäivisin, ennen kello 16:00 tulleet tilaukset käsitellään ja lähetetään samana päivänä. Rahdin hinta vaihtelee tilattavan paketin koosta ja painosta riippuen. Hinnat alk. 9,95€ UPS n seuraavan päivän toimitus.
Takuu
Klikkaa tästä nähdäksesi palautustiedot.