Emillion Made In Netherlands Minijones
SKU GM-EMIL-MINIJONES
Ei varastossa
Vain %1 jäljellä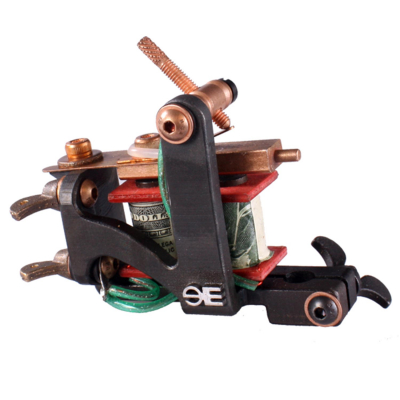 The Mini Jones runs like hell starting around 4.5 volts and can push at least a 15mag! It is a great colour blender or good for soft black and grey work.
Technical Data
26mm coils, sitting on 8 wrap Essex wire
Emillion Lifetime guarantee, repair and service
Hand Made in the Netherlands
We strongly recommend using a high tension Emillion clip cord to run this machine.
Please note, every single Emillion piece is custom made by hand. As such, actual product may vary slightly than the one shown in the image.
Toimitus
Kaikki arkipäivisin, ennen kello 16:00 tulleet tilaukset käsitellään ja lähetetään samana päivänä. Rahdin hinta vaihtelee tilattavan paketin koosta ja painosta riippuen. Hinnat alk. 9,95€ UPS n seuraavan päivän toimitus.
Takuu
Klikkaa tästä nähdäksesi palautustiedot.