Ralph Frazier (Stinky Monkey Publisher) - Good For The Skin Book
SKU BK-RF-GOODSKIN
Varastossa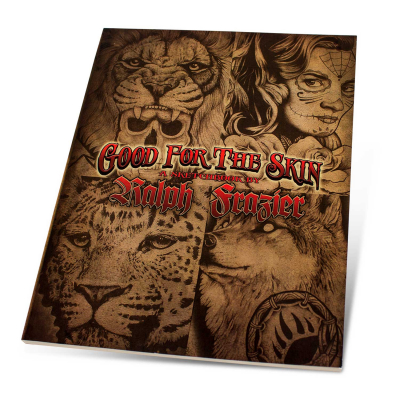 Good for the Skin by Ralph Frazier has 40 single sided pages of black and grey art. This book is to be used as an inspiration for tattoo artists. The pages are printed on cream colored card stock. Ralph is an apprentice at Stinky Monkey Tattoos.
Key Features
Toimitus
Kaikki arkipäivisin, ennen kello 16:00 tulleet tilaukset käsitellään ja lähetetään samana päivänä. Rahdin hinta vaihtelee tilattavan paketin koosta ja painosta riippuen. Hinnat alk. 9,95€ UPS n seuraavan päivän toimitus.
Takuu
Klikkaa tästä nähdäksesi palautustiedot.