Killer Ink 250ml (8oz) Special Shading Solution
SKU KI250-SPESHA
Ei varastossa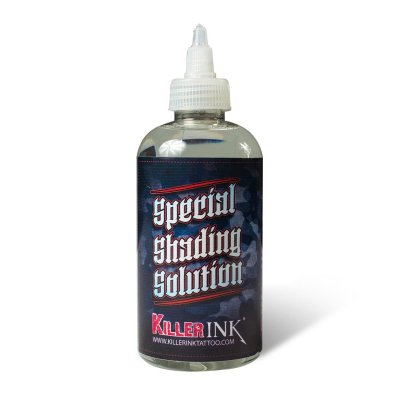 Our Killer Ink Special Shading Solution comes in a generous 250ml bottle and is a well balanced blend of witch hazel, alcohol and distilled water. Our solution mixes well with all black pigments to produce consistent grey shades.
NB: For best results, we recommend using the Special Shading Solution only to dilute black pigments.
Lisätietoja
Toimitus
Kaikki arkipäivisin, ennen kello 16:00 tulleet tilaukset käsitellään ja lähetetään samana päivänä. Rahdin hinta vaihtelee tilattavan paketin koosta ja painosta riippuen. Hinnat alk. 9,95€ UPS n seuraavan päivän toimitus.
Takuu
Klikkaa tästä nähdäksesi palautustiedot.