Killer Ink Grip Wrap (50mm x 4.5m) - Purple
SKU KI-GRIPWRAP-PUR
Varastossa
Vain %1 jäljellä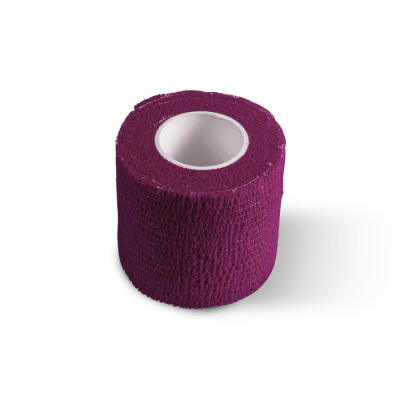 Killer Ink Grip Wraps are flexible but tough. They are available in a variety of colours (black, purple, blue, red and camouflage) and add extra comfort to your existing grip without adding weight to it. Best of all, the wrap sticks to itself! So it will not leave any sticky residue behind on your grip after use. Our wraps are non-allergenic and latex-free.
Each pack comes individually sealed in a 50 mm x 4.5 m roll, so you will get plenty of use out of each roll.
Key Features:
Colour: Purple
Self-adhesive wrap - no clips or fasteners
Won't stick to the grip
Latex-free
Non-allergenic
Light-weight
Adapts well to shaped grips
High tensile strength
Wrap will not slip so no need for frequent readjustments
Adds comfort to your grips
The grip wraps are available in single packs or in a box of 12. Please select the quantity you require.
Toimitus
Kaikki arkipäivisin, ennen kello 16:00 tulleet tilaukset käsitellään ja lähetetään samana päivänä. Rahdin hinta vaihtelee tilattavan paketin koosta ja painosta riippuen. Hinnat alk. 9,95€ UPS n seuraavan päivän toimitus.
Takuu
Klikkaa tästä nähdäksesi palautustiedot.