KILLERBLACK Tattoo Ink - Light Shading 150ml
SKU KILBLKINK150-LIGSHA
Varastossa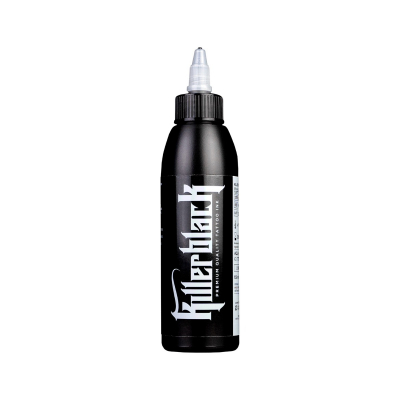 This is the new EU REACH compliant version from KillerBlack Tattoo Ink.
KillerBlack Tattoo Ink LIGHT SHADING is a tattoo color for shading. The lightweight concentration allows you to create very fine and soft shades.
The special formula allows a smooth and not scratched grip on the skin (shades will be softer). At the same time it does not stain: during tattooing excess ink will be easy to clean simply with soap.
Lisätietoja
Toimitus
Kaikki arkipäivisin, ennen kello 16:00 tulleet tilaukset käsitellään ja lähetetään samana päivänä. Rahdin hinta vaihtelee tilattavan paketin koosta ja painosta riippuen. Hinnat alk. 9,95€ UPS n seuraavan päivän toimitus.
Takuu
Klikkaa tästä nähdäksesi palautustiedot.