La Catrina And Sugar Skulls
SKU BK-CATRINA
Varastossa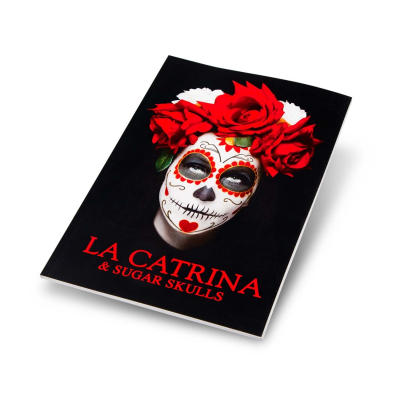 This picture book "La Catrina & Sugar Skulls" not only offers artistic inspirations and references of the female skeletons, but also provides cultural background knowledge and illustrates how the "Dia de los Muertos", the day of the dead, is celebrated in Mexico.
Pages: 80
Cover: Softcover
Size: A4 (21cm x 29.7cm)
Toimitus
Kaikki arkipäivisin, ennen kello 16:00 tulleet tilaukset käsitellään ja lähetetään samana päivänä. Rahdin hinta vaihtelee tilattavan paketin koosta ja painosta riippuen. Hinnat alk. 9,95€ UPS n seuraavan päivän toimitus.
Takuu
Klikkaa tästä nähdäksesi palautustiedot.