Maori: Volume 1 Book
SKU BK-MAORIV1
Varastossa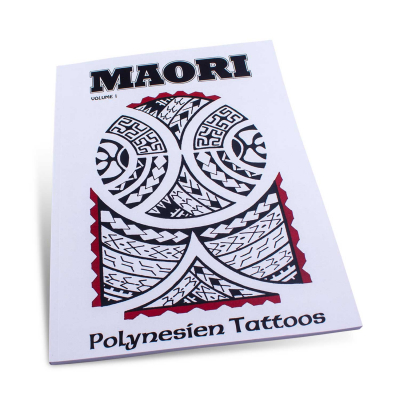 Maori designs have always been popular with tattoo fans. This book gives a brief introduction to the Maori culture and the art and meaning of their tattoos, which is followed by an extensive collection of designs prepared by masters of this unique style. An excellent source of both knowledge and inspiration for every tattoo artist.
Key Features
Pages: 84
Cover: Softcover
Size: A4 (21cm x 30cm)
Language: German
Toimitus
Kaikki arkipäivisin, ennen kello 16:00 tulleet tilaukset käsitellään ja lähetetään samana päivänä. Rahdin hinta vaihtelee tilattavan paketin koosta ja painosta riippuen. Hinnat alk. 9,95€ UPS n seuraavan päivän toimitus.
Takuu
Klikkaa tästä nähdäksesi palautustiedot.