Micky Bee Made in England Insignia Black Sting Liner
SKU GM-MBEE-I-STING-BLK
Ei varastossa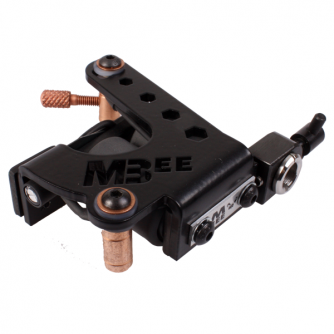 The Sting Liner machine is made in England by Micky Bee and is based on the classic Paul Rogers design.
Technical Data
Black frame
Brass contact post and clip cord post
Short front spring- Perfect for lining
Toimitus
Kaikki arkipäivisin, ennen kello 16:00 tulleet tilaukset käsitellään ja lähetetään samana päivänä. Rahdin hinta vaihtelee tilattavan paketin koosta ja painosta riippuen. Hinnat alk. 9,95€ UPS n seuraavan päivän toimitus.
Takuu
Klikkaa tästä nähdäksesi palautustiedot.