Mini Stainless Steel Tattoo Foot Pedal Click On / Click Off
SKU PED-SSMINI-CLICKONOFF
Varastossa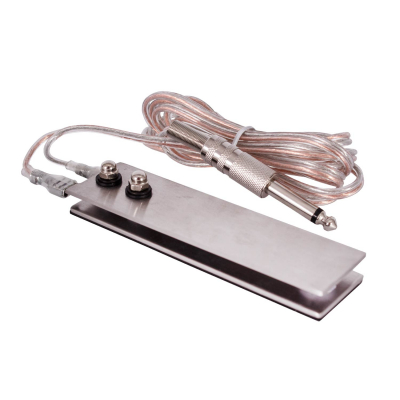 The pedal is sleek in design and made from stainless steel with.
The latched single click foot pedal allows you to press your foot down once to turn it on and press the foot pedal again to turn it off.
Toimitus
Kaikki arkipäivisin, ennen kello 16:00 tulleet tilaukset käsitellään ja lähetetään samana päivänä. Rahdin hinta vaihtelee tilattavan paketin koosta ja painosta riippuen. Hinnat alk. 9,95€ UPS n seuraavan päivän toimitus.
Takuu
Klikkaa tästä nähdäksesi palautustiedot.