Reynard ISO Spray - Hard Surface Disinfection Spray 750ml
SKU REY-ISOSPRAY
Ei varastossa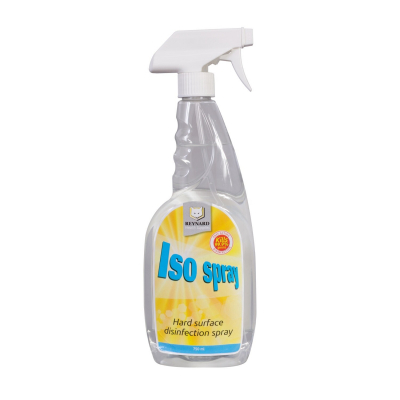 NB: Please note, this product is only permitted to be sent by a road delivery service. If you purchase this item, only road delivery service options will be available on checkout.
Reynard ISO Spray - Hard Surface Disinfection Spray 750ml
Toimitus
Kaikki arkipäivisin, ennen kello 16:00 tulleet tilaukset käsitellään ja lähetetään samana päivänä. Rahdin hinta vaihtelee tilattavan paketin koosta ja painosta riippuen. Hinnat alk. 9,95€ UPS n seuraavan päivän toimitus.
Takuu
Klikkaa tästä nähdäksesi palautustiedot.