Sharpie Fine Point (1mm) Markers
SKU SHARPIE-FINE1MM
Varastossa
Vain %1 jäljellä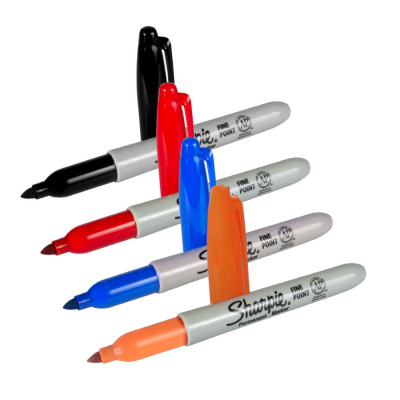 Sharpie Markers are quick-drying and proven permanent on most surfaces, such as metal, glass, plastic, foils, rubber, waxed paper, film and circuit boards.
Sharpie Fine Point Markers feature:
Durable blocked tips
Clip caps: easy to clip to a pocket or a folder
Fade and water resistant dye-based ink
Quick drying ink
Bright, colourful ink leaves a permanent mark on most surfaces
Fine bullet nib
Please select the colour you require.
Toimitus
Kaikki arkipäivisin, ennen kello 16:00 tulleet tilaukset käsitellään ja lähetetään samana päivänä. Rahdin hinta vaihtelee tilattavan paketin koosta ja painosta riippuen. Hinnat alk. 9,95€ UPS n seuraavan päivän toimitus.
Takuu
Klikkaa tästä nähdäksesi palautustiedot.