TattooSoul DVD - Paul Acker
SKU DDVD09
Varastossa
58,80 €
49,00 €
55,86 €
46,55 €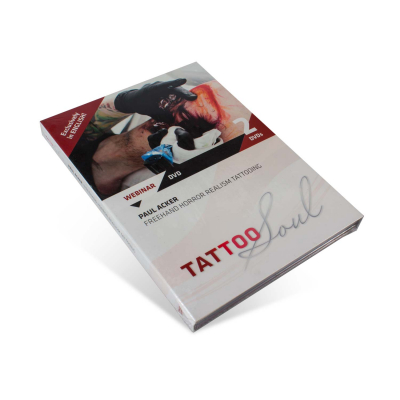 In this 160 mins. TattooSoul DVD webinar the superstar of the American tattoo scene Paul Acker talks about his area of expertise, Freehand Horror Realism Tattooing.
You will learn everything about the optimal image build-up, the best approach concerning freehand tattooing and the most important features of realistic tattoos.
He places his focus on sources of light which arise while he is sketching on the skin. Due to this outstanding highlight of his style he proves once again that his art is simply on another level.
Chapters:
1. Introduction
2. Consultation
3. Equipment
4. Freehand Draft
5. Tattoo Session Part 1
6. Tattoo Session Part 2
7. Tattoo Session Part 3
8. After Care
Technical Details:
Length: 160 minutes on 2 DVDs
Language: English
Quality: 16:9 Widescreen PAL
NB: All DVDs are in all circumstances non-returnable items.
Toimitus
Kaikki arkipäivisin, ennen kello 16:00 tulleet tilaukset käsitellään ja lähetetään samana päivänä. Rahdin hinta vaihtelee tilattavan paketin koosta ja painosta riippuen. Hinnat alk. 9,95€ UPS n seuraavan päivän toimitus.
Takuu
Klikkaa tästä nähdäksesi palautustiedot.
NEW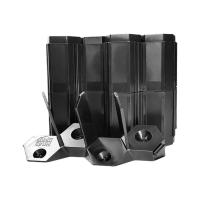 NEW