Total Tat Tool Studio Management Software
SKU TOTAL-TATTOOL
Varastossa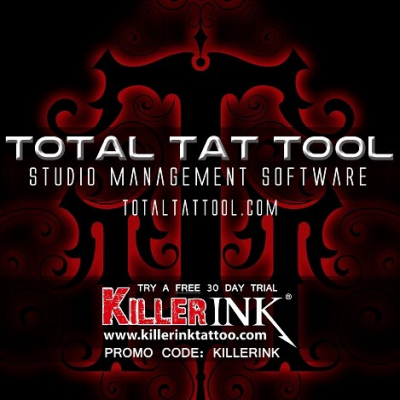 Whether you want to manage appointments, inventory, ongoing projects, client information, or artists' commissions, Total Tat Tool makes it quick and easy to be in total control of your studio's administrative tasks. Anytime, anywhere, without installation processes, and completely independent of the operating system you use. With features such as sync compatible calendars, your schedule can be accessible from virtually anywhere.
From booking appointments to consent forms, Total Tat Tool keeps all your essential tasks and procedures securely on record. Best of all, you can access your Total Tat Tool account anywhere via. cloud. Tattoo artist or studio owner, this innovative software can save you both time and money.
By the industry, for the industry.
Ready to experience the total tat Tool for yourself? Please visit www.totaltattool.com and enter supplier code: KILLERINK to receive a free 14 day trial!
Toimitus
Kaikki arkipäivisin, ennen kello 16:00 tulleet tilaukset käsitellään ja lähetetään samana päivänä. Rahdin hinta vaihtelee tilattavan paketin koosta ja painosta riippuen. Hinnat alk. 9,95€ UPS n seuraavan päivän toimitus.
Takuu
Klikkaa tästä nähdäksesi palautustiedot.