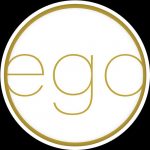 EGO Rotary
July 14, 2020

July 14, 2020

fi

https://www.killerinktattoo.fi/skin/frontend/killer/default/images/logo.svg

https://www.killerinktattoo.fi/
EGO Rotary tattoo machines are super-lightweight models with wrist-friendly designs. The original idea from UK tattoo artist Bez was to create a machine that could be held like a pen, offering perfect balance and needle control.
The most recent offering from Bez and EGO Rotary is the EGO Switch pen-style tattoo machine, the world's first to feature an in-built ON/OFF switch and now available with adjustable give!
The EGO Switch V2 is a cartridge-dedicated rotary tattoo machine that is lightweight, reliable, consistent and quiet.  It features an exceptional ergonomic design, with a 28 mm diameter that fits into your hand well and feels great when tattooing.
EGO Rotary's Switch V2 has two operating modes. Mode one is constant power on, meaning that tattoo artists control the power of the machine via their power supply with a foot switch. Mode two is Switch mode, which allows artists to turn the power on and off via the switch at the top of the rotary. One press engages the power, and it will stay on until the switch is pressed again.
The perfect accompaniment to the Switch V2 is the EGO Micro-Lite RCA cord, which is available in straight and right-angle configurations.
The EGO Micro-Lite RCA cables weigh just 20 grams, making them the lightest cords available. With a diameter of 2 mm, the cords are very thin and more flexible than other RCA cords.
The gold-plated jack and RCA plug ensure a clean connection between your tattoo machine and power supply.
Bez's popular EGO V2 Plus is also available in three of the latest eye-catching Crystal colours!
The EGO V2 Plus is a super-lightweight rotary tattoo machine with a wrist-friendly design. With all of the weight shifted to create a more pen-like feeling and eliminate wrist pain, the EGO V2 Plus is perfectly balanced for maximum needle control and balance.
Features EGO's patented 'Power Triangle' system, which efficiently replicates the front and back spring system from coil machines.