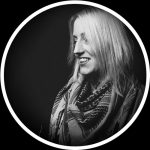 Sponsored Artist of the Month – Amy Edwards
March 2, 2020

March 2, 2020

fi

https://www.killerinktattoo.fi/skin/frontend/killer/default/images/logo.svg

https://www.killerinktattoo.fi/
Amy Edwards is a UK-based tattooist that specialises in realistic portraits of celebrities, movie characters, and much more!
An artist with many strings to her bow, Amy started her career by dabbling in various art forms, including illustration, watercolour painting, gig flyers and posters, before ultimately focusing on tattooing.
Alongside being the kickass drummer of a local doom metal band, Amy honed her tattooing skills at a Kettering-based studio, where she particularly enjoyed new school, black and grey realism, and portraits.
A move to Birmingham meant putting down the sticks and picking up the needle cartridges as she took the next step in her tattooing journey by joining our sponsored studio, Dark Horse Collective.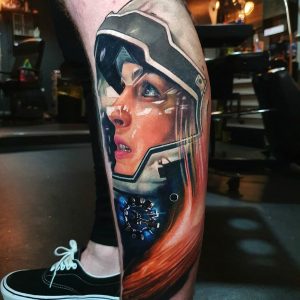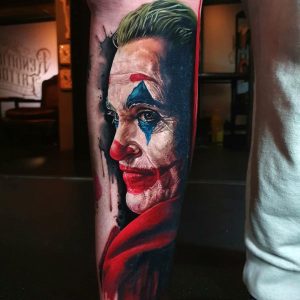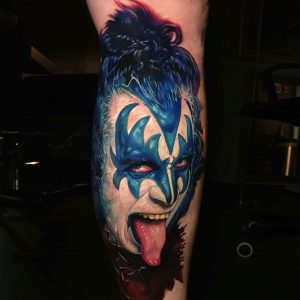 Working alongside such artists as Rich Harris and Jamie Lee Knott proved invaluable for Amy, as she took her skills to a whole new level, with a particular focus on creating realistic colour portraits of your favourite TV and film characters, celebrities, and a horror monster or two.
After leaving Dark Horse Collective last year, Amy undertook various guest spots at studios around the UK, including Kamil Tattoos, Fat Fugu Collective, North of Winter, and Seven Foxes Tattoo before settling down for a residency at Rendition Tattoo Studio in Nuneaton.
To create her colour realism pieces, Amy uses various supplies from Killer Ink, including a Spektra Xion tattoo machine from FK Irons, KWADRON Cartridges, and Stencil Stuff.
Make sure to follow Amy Edwards on Facebook and Instagram to keep up to date with all of her latest work and guest spots!