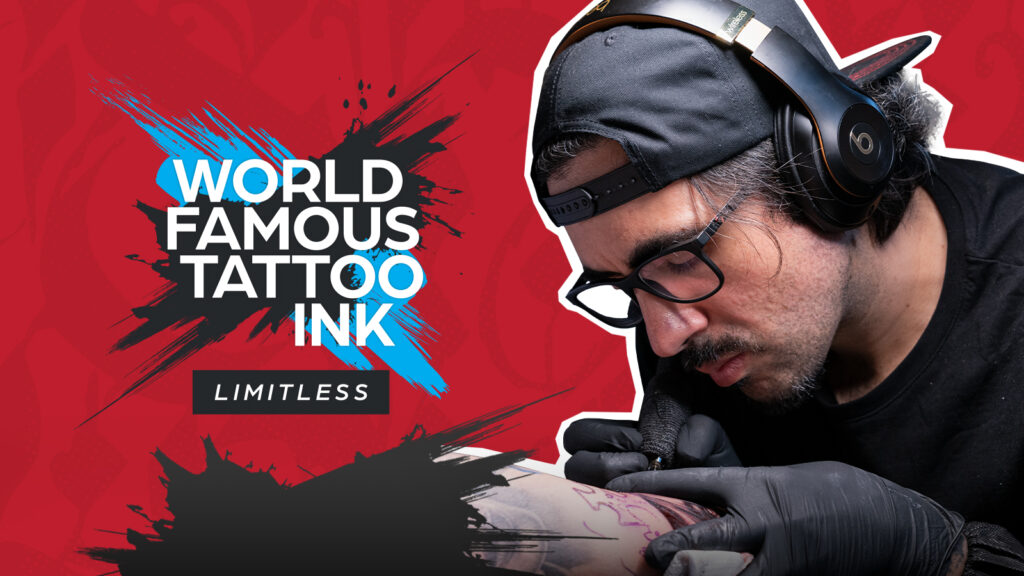 Thomas Carli Jarlier x World Famous Limitless
While we were in London filming a sick Halloween video with Thomas Carli Jarlier, we stole a few minutes to chat with the international tattoo artist about the brand new World Famous Limitless tattoo ink range.
As a Pro-Team member of World Famous, Thomas already had his own line of greywash inks, the Noire Ink set. But with the new EU REACH regulations affecting tattoo artists around Europe – including Thomas, when he's working in his French studio – he's joined forces again with World Famous to create a Limitless range of inks with the same great pigmentation as his original Noire Ink set.
We spoke to Thomas about how he got onto the World Famous Pro-Team, why EU artists should be using REACH-compliant inks, and his favourite tattoos created with his very own Limitless Noire Ink greywash set.