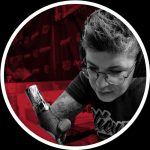 How to Become a Tattoo Artist
July 20, 2020

July 20, 2020

fi

https://www.killerinktattoo.fi/skin/frontend/killer/default/images/logo.svg

https://www.killerinktattoo.fi/
Tattooing is an age-old profession that has only grown in popularity over the years, but how exactly do you become a tattoo artist?
We interviewed a handful of our sponsored artists about why and how they became a tattooist, along with looking into their passion for art, what tattoo equipment they prefer, and what advice they would give to tattoo apprentices.
Read on for our Q&A with experienced UK tattoo artist Arron Raw, Spanish neo-traditional queen Debora Cherrys, and brilliant German artists Guido Schmitz and Samanta Annie.
Why Did You Want to Become a Tattoo Artist?
Guido: I was always fascinated by bringing art onto the skin and letting people wear my artwork for their entire life. And it's a way for me to create crazy pictures with my designs.
Samanta: I became a tattoo artist because I always knew I wanted to create art that makes an impact on people. And it is such a wonderful feeling to know that somebody likes your art so much that they choose to "wear" one of your artworks for the rest of their lives.
Debora: I never thought about being a tattoo artist. Since I was a child, I was always painting and drawing, and I decided to study Art at university, but without knowing what will I would be in the future. When I met my husband, he taught me to tattoo, and I believed that was my destiny.
Arron: I needed to make a lifestyle change due to a stress-related illness brought on by my previous business.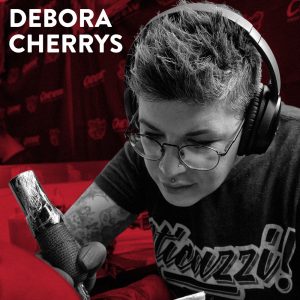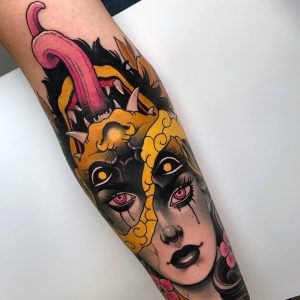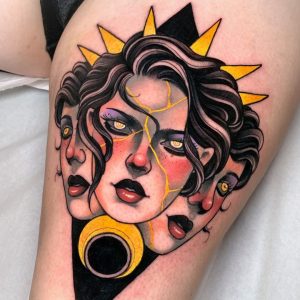 Have You Always Had an Interest in Art?
Debora: Always. I can't say when I started to be interested in art because I have been as long as I remember. I think everyone who is an artist has this feeling inside, but you can't choose to have it.
Arron: I have been into art as far back as I can remember. It's all I've ever wanted to do.
Samanta: I've been interested in art since I was a little child. With my parents' support, I began to attend my local art school when I was 10 years old and my interest in art grew even bigger.
Guido: I started drawing at a young age and Art was always my favourite lesson in school.  I grew up to be a teenager addicted to and in love with punk rock and hardcore music, which came along with a lot of collage art that fascinated me a lot. I wished to create even more abstract art.
What Did You Work as Before Becoming a Tattoo Artist?
Arron: When I left school, I started a Youth Training Scheme (YTS) as a Traditional Signwriter, which years later led me into running my own business 'Raw Graphics' as a Signwriter/Graphic Designer.
Guido: I always wanted to take a job in crafts and try to combine it with doing art, so I ended up with an apprenticeship as a stonemason and sculptor, which I did until I was a professional. Working in this job in a small family-owned company gave me the chance to learn a lot about basic rules of creating, lights and shadows, and even the golden ratio.
Debora: I worked in many jobs while I was studying. I was a lifeguard, waitress, shop assistant, and an interior designer for two years.
Samanta: I've had a lot of small jobs before getting into tattooing, but none of them were "official" since I was still very young and still going to school.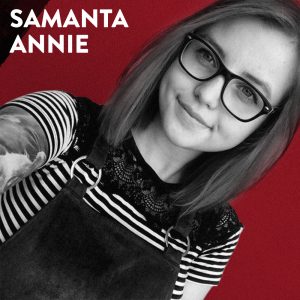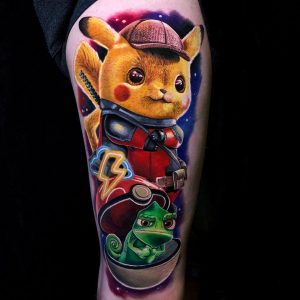 Did You Have a Tattoo Apprenticeship?
Samanta: I had a tattoo apprenticeship at a studio called Tattoo Art Karlsruhe.
Arron: I didn't have an apprenticeship! I was heavily tattooed when I first got into it at 35, I learned a lot from all the other artists who'd tattooed me in the past. I would always ask questions.
Guido: I didn't have a proper tattoo apprenticeship – I am self-taught. I watched other artists whenever I got the chance to and asked a lot of questions.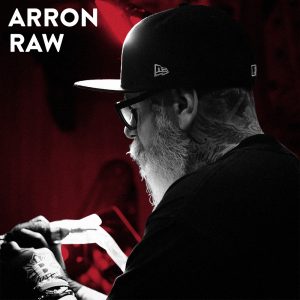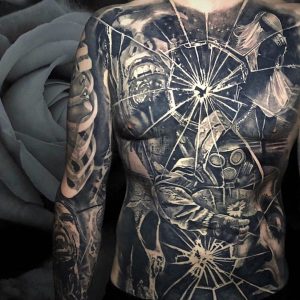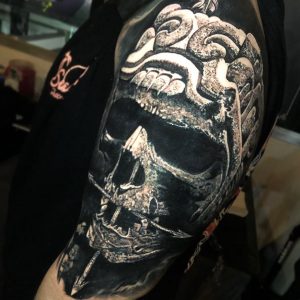 What Was Your First Tattoo Machine?
Debora: My husband was a tattooer for a long time and so I got all of my supplies from him. I used handmade coil machines to start (Koko Fernandez and Micky Sharpz) and sometime later I bought my first rotary machine to start with colour work.
Guido: My first tattoo machine was a Micky Sharpz and I bought it just before I started to get into tattooing.
Arron: Micky Sharpz T Dial.
Samanta: My first tattoo machine was a Cheyenne Hawk Spirit.
What Tattoo Supplies and Equipment Are You Using Now?
Guido: For the last couple of years, I've only been tattooing with Cheyenne tattoo machines and needles and I'm more than happy with that! I use two colour brands at the moment, including World Famous Ink - I love the red tones. For any freehand parts, I use Squidster Skinmarkers. While tattooing I also use Cleany Skin Tattoo Wipes instead of kitchen roll and Dermalize for aftercare.
Samanta: I'm still sticking to Cheyenne supplies and tattoo machines – mostly the Thunder and sometimes the SOL Luna and SOL Terra. I also prefer to use Intenze Tattoo Ink.
Arron: I get all of my supplies from Killer Ink (other than what I get from my sponsors), including INK-EEZE, Immortal Prime, and Wipe Outz.
Debora: My favourite tattoo supply company for years is Killer Ink. I buy all of my supplies there and I trust them. The website is super easy, they have all you need and I receive all my orders in 2-3 days. They never disappoint! And about the equipment, I use FK Irons tattoo machines, a Musotoku power supply, and World Famous Ink - I have my own set of inks called "MUSAS" with my favourite colours.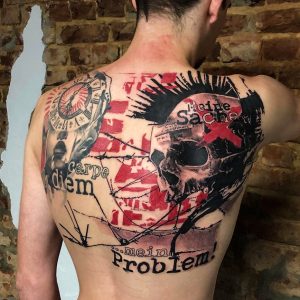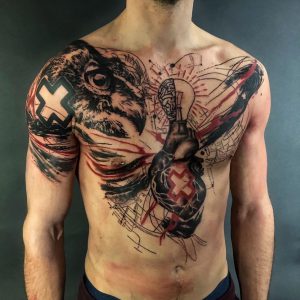 When Did You Think You Had "Made It"?
Arron: I am still on the journey to get there!
Debora: I never think that! Honestly, I feel like an ant, small and always working. I feel proud when other artists say congratulations to me or tell me that I am their inspiration, but... I can't believe it! I think there are hundreds of talented artists in the tattoo world and I admire them, but I don't feel like one of them.
Samanta: I'm not sure I will ever think that I actually "made it". In my opinion, no matter how good an artist is, there's always something new to learn, something new to try and some more room to grow. At the point where artists start to think that they've "made it" and achieved everything they can, they stop growing and developing - that's not how I want to be.
Guido: I´ll let you know, guys! To be honest, is there really a point where an artist thinks they finally made it? I feel like there´s always one more step I want to reach with my art.
What Advice Would You Give Apprentices and Those Starting Out in Tattooing?
Samanta: Be patient and always give your best. Good things take time and hard work.
Arron: If you are lucky enough to get an apprenticeship, put 100% into it day after day - you need to live and breathe tattooing, in my opinion. Just keep pushing yourself, be inspired by all forms of art. We are all still learning. Stay true to yourself…
Guido: Don't be an asshole, just be kind and patient! Believe in yourself, even if you think there's a long way to go. Always respect your customers and their massive trust in you and your work. Work in a hygienic way and don´t forget to be good in the basics before working on a special style. Work hard - not for the big money, work hard because it should be your passion and this comes along with never stopping learning and improving yourself. Always give your best and be nice!
Debora: If you like to draw or paint, let's try it! But the reason should be because you love tattooing, not for the money or fame or other bullshit. It's not easy to be part of this world, but if you fight and you deserve it, you will get it! And the most important word they should learn: RESPECT! For themselves, for other artists and for all their clients.
Hopefully, you found our Q&A with some of our sponsored artists on how to become a tattoo artist useful! If you're just starting out on this exciting career journey then make sure you buy top quality tattoo supplies and equipment at the most competitive prices from Killer Ink Tattoo.