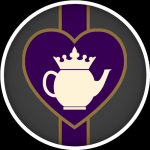 Tattoo Tea Party 2020 Highlights
The 2020 Tattoo Tea Party in EventCity, Manchester was another brilliant show, with the 9th edition of the convention showcasing jaw-dropping artists and eye-catching entertainment.
With so many amazing tattoo artists working at the convention, we wanted to make sure that each one got the recognition they thoroughly deserve, so we've featured every one that we caught on camera in our latest highlights video!
Watch our video below and make sure to leave a comment to let us know which tattoos are your favourite!